Our Instructors
---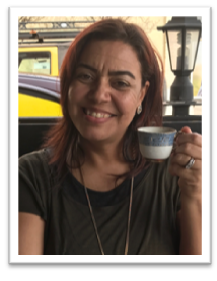 Diane Googins
Diane Googins is a local artist who has been painting, sketching, shooting photography and writing for many years of her life. She loves the mediums of acrylic, sketching, watercolor, and photography to reveal the beauty she creates to her audience.
She holds a BA in Special Education from Liberty University where she graduated with honors. Her desire for this degree was to maintain relationship with students of any age that struggle developmentally and emotionally and help them achieve their fullest potential in any area of their lives. Her love for people displays a patient, caring focus to detail in teaching and helping all students achieve success.
---
Suzanne Madden
Suzanne Madden has always loved the arts and found her niche in creating through working at Richland Newhope Industries. She has been part of the Element of Art, the gallery that is a division of RNI, for the past nine years since its inception. Suzanne has taught classes at EOA as well as participating in the classes herself, furthering her own skill set as an instructor. She has worked with various instructors to bring art creation and exploration to adults with disabilities. She has experience in painting with a concentration in Acrylic mediums. Her passion is Ceramics and her love for pottery is self evident in her work. Suzanne's love for her work and those she works with is a reputable shining characteristic of her as an instructor.
______________________________________________________________________________________________________________________________________________________________
Madison Lang
Madison Lang is a musician and visual artist living in downtown Mansfield focused on promoting unity and creativity of many artists using various mediums. Her heart for the artists at Element of Art is first to show the importance of expressing individuality, to learn herself from their stories and perspectives, and dig out all the extraordinary talents to create raw and beautiful creations through drawings, paintings, and jewelry. She is a musician fronting the soft punk band, Trash World, as well as a visual artist.
---